Ron
Instructor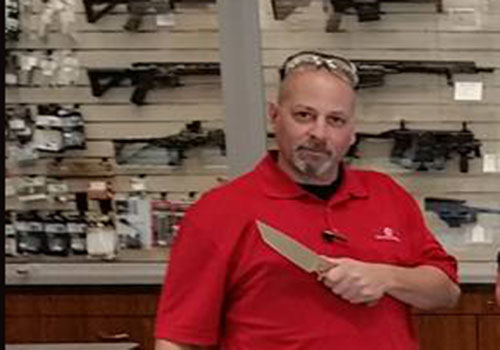 Ron Rosa
I began teaching in 1994 for RPD as a weaponless defense instructor.  I went on to teach countless hours of weaponless defense, arrest and control tactics, less lethal, officer survival, Taser, OC spray, short/long/ASP baton.  I have attended three 90 hour instructor courses, and a 40 hour instructor arrest control tactics school, taught by Mr. Koga.
After several years of instruction, I was selected as one of the lead instructors for RPD, and was one of only a handful of officers who were certified by POST in the State of NV.  I taught for 12 years.
I continue to teach because I want to give back to my community, and share my real world experiences with other people.  If I can impart some knowledge and wisdom to my future students about survival encounters and experiences, then I have done well in my task, and job. 
Instructor
2012 – Current  Reno Guns & Range
Nevada CCW Instructor
UTAH CCW Instructor
NRA Certified Basic Pistol Instructor
NRA Certified Inside/Outside the Home Personal Defense Instructor
I.C.E. Training Reality Based Training Instructor
I.C.E. Training Defensive Firearms Coach Instructor Development
I.C.E. Training Combat Focus Shooting Instructor Development
2013 - 2014  Pershing County Sheriff's Office (Burning Man)
Deputy Sheriff
Investigator
1988 – 2012  Reno Police Department
Patrol Officer
Gang Enforcement Unit
Street Crimes Unit (Plain Clothes/Undercover)
Downtown Police Mountain Bike Enforcement Team
Defensive Tactics Lead Instructor
ASP Baton Instructor
Taser C.E.W. Instructor
1984 – 1988 U.S. Army/U.S. Army Reserves
2nd LT     2nd AD Division
Captain U.S. Army Reserves