Derek
Instructor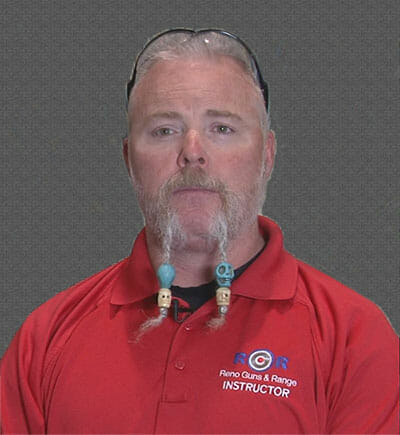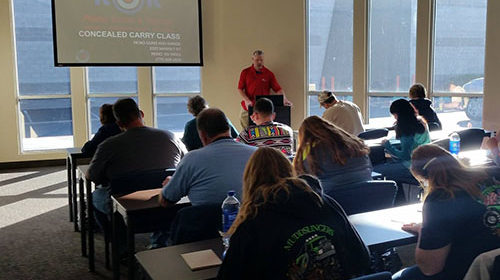 Derek Cecil 
I have always had a strong belief in responsible personal defense and personal protection and have always strived to commit myself to safe, sound and reliable training which affords myself, friends and family the same.  I continue to look for challenging and reliable techniques to learn and teach others so they can safely and reliably protect themselves and those around them.   Teaching has been a constant in my adult life and I have been fortunate enough to attend and successfully complete a variety of Instructor courses.  Not only have I successfully completed each Instructor Course I have attended, but I have taught each discipline for multiple years, putting into practice the skills I have learned.
I am a former member of the Nevada Army National Guard and U.S. Army, serving as a Combat Medic and a Flight Medic.  I enlisted in the NV. Army National Guard in 1986 completing Basic Training and Advanced Individual Training in Ft. Bliss, TX. and Ft. Sam Houston, TX., respectively.  While serving in the 717th Air Ambulance Unit of the NV. Army National Guard I was the primary Firearms Instructor for the unit, responsible for training and Range Qualifications from 1998 through 2002. 
I retired from the Reno Police Department after serving 26.5 years.  As a police officer I worked various assignments, finishing my career in the Traffic Division as a Detective. 
Instructor
2015- current RENO GUNS & RANGE
I.C.E. Training Defensive Firearms Coach Instructor Development
I.C.E. Training Combat Focus Shooting Instructor Development
I.C.E. Training Reality Based Instructor
NRA Certified Pistol Instructor
NRA Certified Personal Protection Inside/Outside the Home Instructor
1989-2015 RENO POLICE DEPARTMENT
Traffic Detective
Patrol Officer
Traffic Officer  (Motor)
Honor Guard Member
Police Training Officer / Field Training Officer
Law Enforcement Bicycle Association Instructor
Reno Police Academy Staff Instructor
Reno Police Department Citizen's Academy Instructor
T.M.C.C. High Sierra Police Academy Instructor
Northern Nevada Law Enforcement Academy Instructor
Nevada P.O.S.T. Law Enforcement Academy Instructor
Nevada P.O.S.T. Instructor Development – certified
1986-2002  US ARMY
Combat Medic (91A10)
Flight Medic (91B10 / 91W10)