Cane Defense Fundamentals
Featuring Guest Instructor MARK SHUEY,
Grand Master Cane Instructor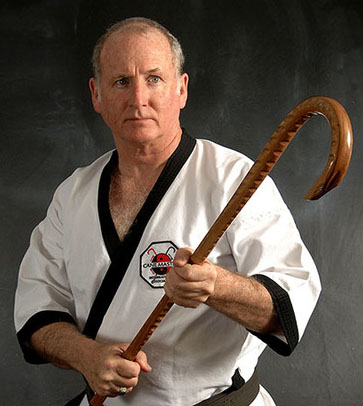 Duration: 3 hours | Class Size: Maximum 25 | Cost $60.00
Feature: Guest Instructor MARK SHUEY, Grand Master Cane Instructor
Duration: 3 hours | Class Size: Maximum 25 | Cost $ 60.00
This intro workshop provides simple and intuitive training that will introduce the basics of deploying and using a cane in a modern defensive context. The focus is on tactics and proper mindset development to empower you to manage fear and apply the skills learned in the event of a threat.
This session is lead by guest instructor, Mark Shuey, who is the head instructor and founder of The American Cane System.  With Mark's wealth of knowledge, this class is sure to provide a valuable training experience.
Please wear comfortable clothing. A training cane will be provided.
If the course is sold out, please email Training@RenoGuns.com to be put on a waitlist.
To enroll in the class, please click Dates & Registration at the top of this page.
If you have questions, please email Training@RenoGuns.com